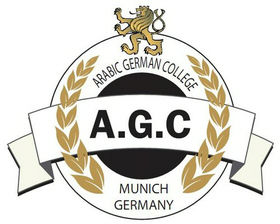 ARABIC GERMAN COLLEGE GMBH – MUNICH / GERMANY

 
(

company reg.no.: 205026) provide over 580 certified packages for Training and Coaching on the highest level based on the features, measures, and principles of various universities and colleges in Germany and around the world.
Arabic German College was founded in Munich/Germany with its clear vision and mission to offer a certified study program for studying skills, knowledge, and application in fields of coaching and training. Arabic German excels due to its long-term experience in providing short and long-term training courses particularly in fields of the Oil and Gas Industry.
Arabic German College conducted already several training courses for Oil Companies from Libya, Saudi-Arabia, Qatar, UAE, Oman, Malaysia, Nigeria and other countries.
Our Values
Committing to the Standards: facilitating positive fulfilment of the client`s goals ... which is the guarantee of the outcome
Achieving the Outcome: tangibility that the client can see and feel ... which is the real satisfaction
Satisfying the Client: both the outcome and satisfaction will create the trust ... which is the establishment of the long-term relationship
Building the Strategic Relationship: this will enhance the win-win situation ... which is the ultimate success
Arabic German College – Training and Coaching Centre
AGC is proud to be an acknowledged academic institution, as well as a business-focused training centre.
AGC`s philosophy is not only to qualify training experts, but also to save time and effort through enhancing professional capability and supporting executive managers to follow industry standards in a professional way. Therefore AGC provides training courses and information services for both companies and individuals.
AGC is a leader in innovations in the business arena, focusing on developing practical solutions for several industries. AGC provides over 580 packages for training and coaching in a wide range of courses in economy, marketing, law, engineering, communication.
AGC is setting break-through business models that are being followed by private and governmental sectors.
AGC has an exclusive trademarked ownership of many significant projects in the business field that are being accepted and used globally. These projects include but not limited to: PCT™, CRTP™, MMM™,Self-Building™, and CCC™.
Our Mission
To provide leading-edge knowledge with practical solutions in the training and coaching fields in order to elevate both companies and individuals through our measured training and coaching programs.